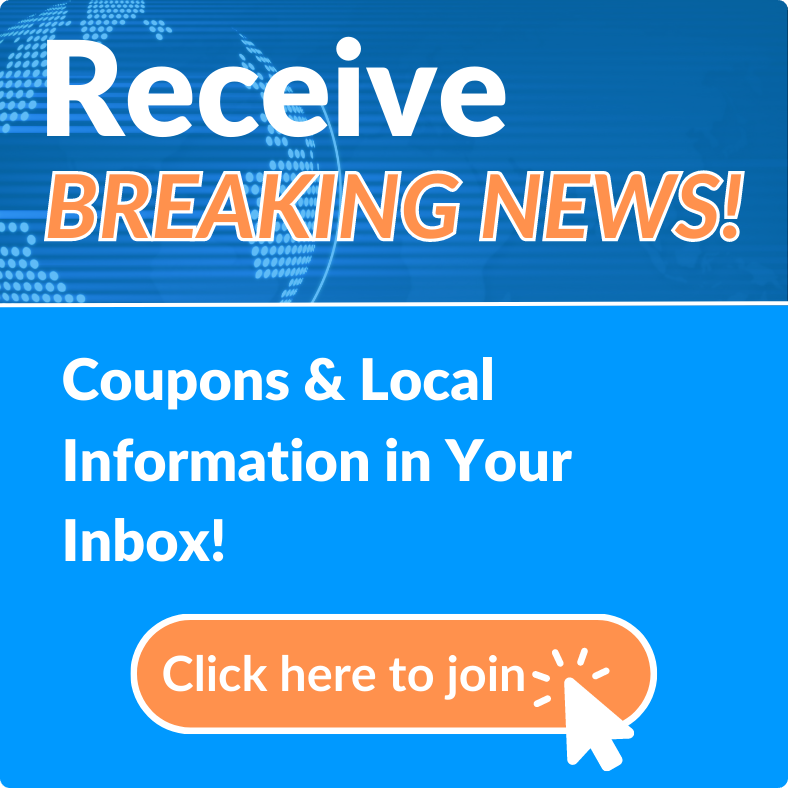 Donald G. Meyer, founder and long time president of D.G. Meyer Inc. was born in DeLand, FL on Wood Avenue on June 17th, 1934. He and his family lived on the Tomoka River until he was two years old. From there, they moved to a home in National Gardens where he lived until marrying and starting his own family.
In 1949, Donald started working part time at
D.W. Browning Company
in heat, air conditioning and sheet metal. He was also employed at
Piggly Wiggly Grocery Store
located at the intersection of Madison Avenue and Carswell Avenue. Perhaps not coincidentally, he eventually bought and remodeled the building that had been that grocery store. It is the present day location of D.G. Meyer Inc. In a working life that spanned over 65 years, Don Meyer worked all of those years at business sites on or adjacent to Carswell Avenue.
strong>Don's first job was at the Piggly Wiggly Grocery Store located at the intersection of Madison Avenue and Carswell Avenue.
Upon graduating from
Mainland Senior High School (At that time
it was located on Bay Street near downtown Daytona Beach) in 1952, he went to work full time for
D.W. Browning Company. He Started out as a sheet metal helper and advanced through the years to shop manager, foreman, supervisor, and in 1978 became the Executive Vice President of the company. When
D.W. Browning
was sold to
Ferran Services and Contracting
in July of 1986, Donald Meyer was asked to stay on as General Manager, but chose instead to leave and pursue other business ventures. Among these was a successful Lawn Service.
With the assistance of daughter Linda Longfritz and then son-in-law Joseph Berger, Donald started the D.G. Meyer Company. The business was incorporated on January 9, 1987. Steven Jones joined the staff later that same year and became a partner in 1989. Dean Bazzle joined the DGM Team in the 1990s and quickly became an invaluable employee. Subsequently, he also became a partner and officer in the company.
Through the years, as D.G. Meyer Inc. has continued to grow and prosper, it has changed locations several times. From a rented warehouse and office building on Carswell Avenue, the company moved to 400 Madison Avenue (on the Carswell intersection) in about 1993. In 1998— having outgrown that location— D.G. Meyer Inc. purchased the building (Formerly the Piggly Wiggly where Don worked in 1949-50.) that is its present home, remodeled it extensively and moved across the street in 1999.
D.G. Meyer Inc. 1998-99 Building Purchase and Renovation
Today, D.G. Meyer Inc. is one of Central Florida's largest and most reputable Air Conditioning, Heating, Electrical and Sheet Metal contractors. The company now occupies over 2 acres of business/industrial land in Daytona Beach. The fleet of distinctive orange and royal blue DGM trucks are a common site on the streets of this area. The company operates throughout the state of Florida and also holds a mechanical license to work in Georgia. D.G. Meyer Inc.'s services include residential air conditioning and service work, commercial refrigeration repairs and installations, commercial HVAC work
(both new construction and renovations), and a sheet metal specialty shop that performs custom fabrication. In January of 1997, an electrical department was added that is capable of handling projects ranging from small residential work to new commercial applications.
Don Meyer in Office 1999
D.G. Meyer Inc. is proud of its local roots as a Daytona Beach, Florida business, as well as being an integral part of the community that has made them so successful. They are also proud to call themselves a
family business. Though not all of the
Staff
are actually related, they have truly become a family in the years of their association.
Donald Meyer passed away on December 9, 2015. His presence and his leadership will be sorely missed. D.G. Meyer Inc. will continue to serve the Central Florida area, and will strive to maintain the high standards set forth by its founder. His legacy is one of superlative service, exacting craftsmanship and passionate community involvement. Neither he, nor the principles his company was founded on, will be forgotten.